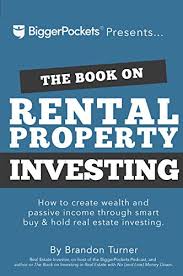 Real estate can lead to early retirement, but it's not passive income. You have to work for it.
Among other investments, rentals allow you to do this for less cash compared to stocks/investments
Demand will never end
Reasons this works: appreciation, cash flow, tax saving, and loan paydown
Ensure investment makes you money from the beginning. "Price is what you pay. Value is what you get" – Warren Buffet
RIsk is powerful but dangerous. Educational foundation before getting too deep. Don't skimp the math. Bad math = bad investment
Success is an action
Surround yourself with success
Being a good investor means being able to walk away from 80% of your deals. Don't find good deals; find great deals.
Finding a contractor is always the #1 difficulty. Have a few. Go to home depot at 6am and find the contractors there. These are the ones you want to work with.
The best time to find a job is when you don't need one…
Gauge Prices : https://www.padmapper.com
Multi-family causes more headaches
Location matters. Even great deals in poor locations can go wrong fast.
MLS is comprised of 100s of list. Only realtors have access to everything. Use automated alerts.
Use craiglist for sale by owner
Look for houses with easy fixes: smell, hidden 3rd bedroom, ugly countertop and cabinets, roof, and even mold

AVOID: Problems with neighborhood, foundation and shared driveways

Negotiation is being calm and adjusting
The underwrite is the main decision maker. We can be creative. Convince the front-end sales guy. He can convert the underwriter.
An LLC will not prevent you from being sued. You can still lose everything. Good insurance can also be what you need.
No one cares like you do. Remember that when using property managers.
Strength comes from adversity. Know that with rentals. You're going to learn a lot.
As a tentanat

Change filters in heater, etc.
Remove lint from dryer
Flush water heater
Caulk
Fertilize lawn

Easiest way to punish tenants is through fees. Do this or they will take advantage. Nice guys get screwed time and time again.
If the Tenant broke something, that's their problem. If it's caused by normal wear and tear, that's your problem.
Keep dogs/pets to a minimum. 20 pound or minimum at the very max. If multi-family, no pets at all.
Build a good system. If you're continually stressed or upset, dont' get mad. Just realize your system is broken. There are ways to fix this (e.g. hire people, create a backlog of contractors, etc.)
Know the benefits of the 1031 Exchange when looking to trade up. You have to be quick… 45 days quick to be in contract with a new investment by the close date.
Always put your rental rate to be competitive or higher. Do not attract bad tenants with below market rent.
Strength comes from adversity – Remember rentals are hard.

Trees grow stronger in wind and when they have to strive to get to sunlight

Some people want it to happen, some wish it would happen, others make it happen.
Pay it forward. Give 10% of your paycheck or educate those around you. A lot of people gave up a lot for your current success. Let's be thankful!