Widgets have become an integral part of daily web life. From Facebook's iLike to a local website poll or video gallery, widgets provide an effective means of engaging, understanding, and

servicing your customers and prospects.
A web widget is best explained as a mini-application that runs on a web page. Bloggers use widgets to update their content, such as a twitter feed. Financial institutions use widgets to add value to a users' experience such as providing a currency converter.  Other businesses use widgets to push time-sensitive promotions or extend their services on other sites, such as Google maps.
Recently, Twelve Horses developed a custom Flash widget to help increase a client's services. Have you ever traveled to a distant place and wanted to know what there was to do? Our client, BeDynamic, provides content for event/venue information across major cities for travel-oriented businesses who are continually, answering the traveler's question, "What's to do?"
The interactive and extensible widget allows BeDynamic to install the widget on their client websites. This permits BeDynamic to easily share its event data with their travel partners and push ticket sales.
Visitors go to a client website, such as an airline, and search through the widget for local events. If the person finds an event that they are interested in, the person can buy tickets to the event, map the venue location, or build an itinerary that is then emailed to the user.
The widget works off of BeDynamic's XML event data. The XML feeds the widget, which organizes and displays this information based off the XML event category. Also through a configurable XML file, the widget's design and featured city can easily be managed by BeDynamic. Therefore, if an airline company or convention and visitors bureau wants to use their widget, BeDynamic can install this application on their client's site to easily match their brand.
A separate, but similar widget was developed to show "Featured Events" on the BeDynamic site as well. The feed randomly displays featured events in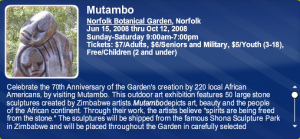 the XML files, showing ticket and event data for different locations. This helps communicate the type of event data that BeDynamic could provide for a potential client.
If you are looking for another way to engage your users or learn more about them, a widget is the way to go. A widget adds new functionality to a site and improves the user's experience.
This was originally posted on January 29th on the Twelve Horses website. The article explains the impact widgets can have on your website. Check it out!